LunchBox Sessions
Bite-Sized Industrial Training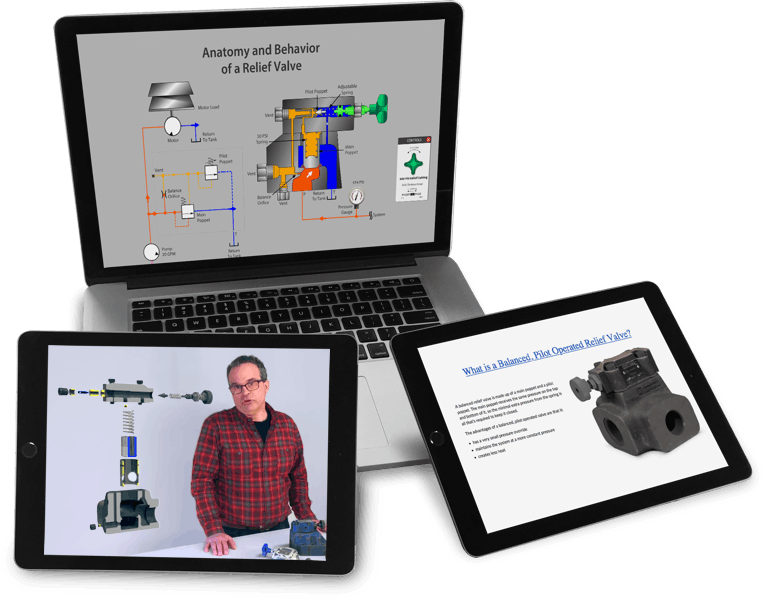 We help you develop Hydraulic & Electrical troubleshooting skills.
LunchBox Sessions is a whole new kind
of industrial training.

It's full of working simulations that put you in control,
step-by-step lessons that teach and challenge you,
and 3D videos that show you how it all works.
A Steady Stream of
New Ways to Learn
Featuring
Grab the controls.
Power the solenoids.
Cause a pressure spike.
See what happens.
This is
industry-leading
interactivity.
Follow the paths in series and parallel circuits.
Learn how to read complex electrical and hydraulic schematics.
Pressure and flow, current and voltage — we show you how they relate.
Get grounded on the fundamentals!

Rushed & reckless repairs can be deadly.
Our lessons alert you to the risks and best practices.
Check the hazards, and concentrate on working safely.
Let's put those pressure gauges, flow meters,
and multimeters in the right hands: yours.
We teach you to be a top troubleshooter.
There are so many different components!
Sensors, valves, relays, accumulators, pumps...
See how they work, how they fail, and how to fix them.
The days of mindless part-swapping are over.
Load sense? Yep!
Hydrostatic drives? Covered.
Complex valve banks with crazy centers?
We give you guidance and tools for deep understanding.
Our learning content
is always evolving.
3 Topics
Specialize In
Hydraulics, Electrical,
and Machinery.
58 Sessions
Subjects Include
Basics, Schematic Reading,
Load Sense, Semiconductors
Troubleshooting...
415 Materials
In Many Formats
Lessons, 3D Videos,
Simulations, Workbooks
Puzzles, Quizzes, Guides...
How much does it cost?
Just $29 a month. Easy.
Start with all the free content.
Don't pay until you're ready for more.
Cancel anytime, no problem.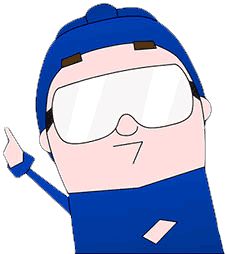 Start Exploring
View Pricing Plans
Teachers, students,
mechanics & technicians
in over 97 countries are
learning together with
LunchBox Sessions
I'm always looking for fresh and engaging ways to teach hydraulics.
The interactive content on LunchBox Sessions makes a huge difference
in creating a great learning experience.
Carl C. Hawkeye College
I am currently studying for the International Fluid Power Association's Hydraulic Specialist test. I find your website to be extremely helpful in understanding the concepts.
Brandon P. Comoso
Two words: very impressed. It is fast!
There is no waiting for things to work or load.
The animation is very effective.
Patricia N. Syncrude
It is a fantastic way to understand
what is actually happening
in our hydraulic world.
Kurtis M. Apprentice
The sessions are extremely informative
and very easy to understand.
James N. AltaSteel
These training sessions are perfect!
Jason M. Maintenance Manager
We've been building LunchBox Sessions for over 10 years now. Every year, we push harder. It's taken countless innovations in educational design, art, animation, and engineering. Want to see behind the scenes? Check out our development blog: