What is
LunchBox Sessions?
We help people in 100 countries learn about complex systems.
They come here to study, practice, or just wonder around.
LunchBox Sessions was created by CDIG Inc., a little industrial training company headquartered in snowy Red Deer, Alberta, Canada. CDIG was founded in 1999 by Carl Dyke, who you might recognize from our popular YouTube videos. Today, we're 14 people from a variety of backgrounds building the most amazing learning materials in the industry.
CDIG trains people to be exceptionally good at hydraulic and electrical troubleshooting. Our instructors travel across North America to deliver our training courses in-person. They bring full-size hardware training panels, decades of hard-won experience troubleshooting every kind of industrial system, and a compliment of laptops so that students can use our interactive learning materials directly as part of the course.
The Big (Content) Bang
LunchBox Sessions originally came about because of the huge wealth of interactive learning materials we had created to support these courses. We had crafted learning materials of real value, but its exposure was limited to the number of training classes our busy instructors could provide in a year. This was a source of frustration for us and, judging by the number of training inquiries we get from around the world, to many others as well.
Putting these materials up on the web seemed like an obvious solution, even as early as 2007, but our media is resource intensive and requires specific software. (In plain english, we were afraid it would run very slowly over the internet and not provide the excellent user experience we're accustomed to delivering in the classroom. We didn't want to disappoint.) Finally, in 2016, web browser technology had advanced enough that we felt we were ready to take our training online. LunchBox Sessions opened to the public in early 2017, opening our library of custom-built learning resources to millions of people across the globe.
The Importance of Play
You won't spend long in LunchBox Sessions before noticing that we use plain language, and we try hard to be friendly. Students connect best with our learning materials when we avoid jargon and keep the atmosphere fun.
We encourage play as much as possible. LunchBox Sessions is stuffed with interactive simulations for learners to manipulate to their heart's content. Many students will immediately try to break or "blow up" these virtual systems, and we think that's fantastic! As learners interact with our animations, they are absorbing information about symbol vocabulary, and experimenting with cause and effect. This style of self-driven exploration raises a lot of "Why?" questions, which put the student in an excellent frame of mind to receive those answers in the lessons, and apply those concepts to real-life systems.

Field Testing
The genesis of LunchBox Sessions was in the classroom, and it never left! Our own CDIG trainers use these same learning materials when teaching their courses, and provide frequent feedback.
This keeps our content tied to real usage, and helps us target the concerns and concepts that our instructors see students struggling with the most. This also helps to drive our content development into the areas that are most underserved, and least understood.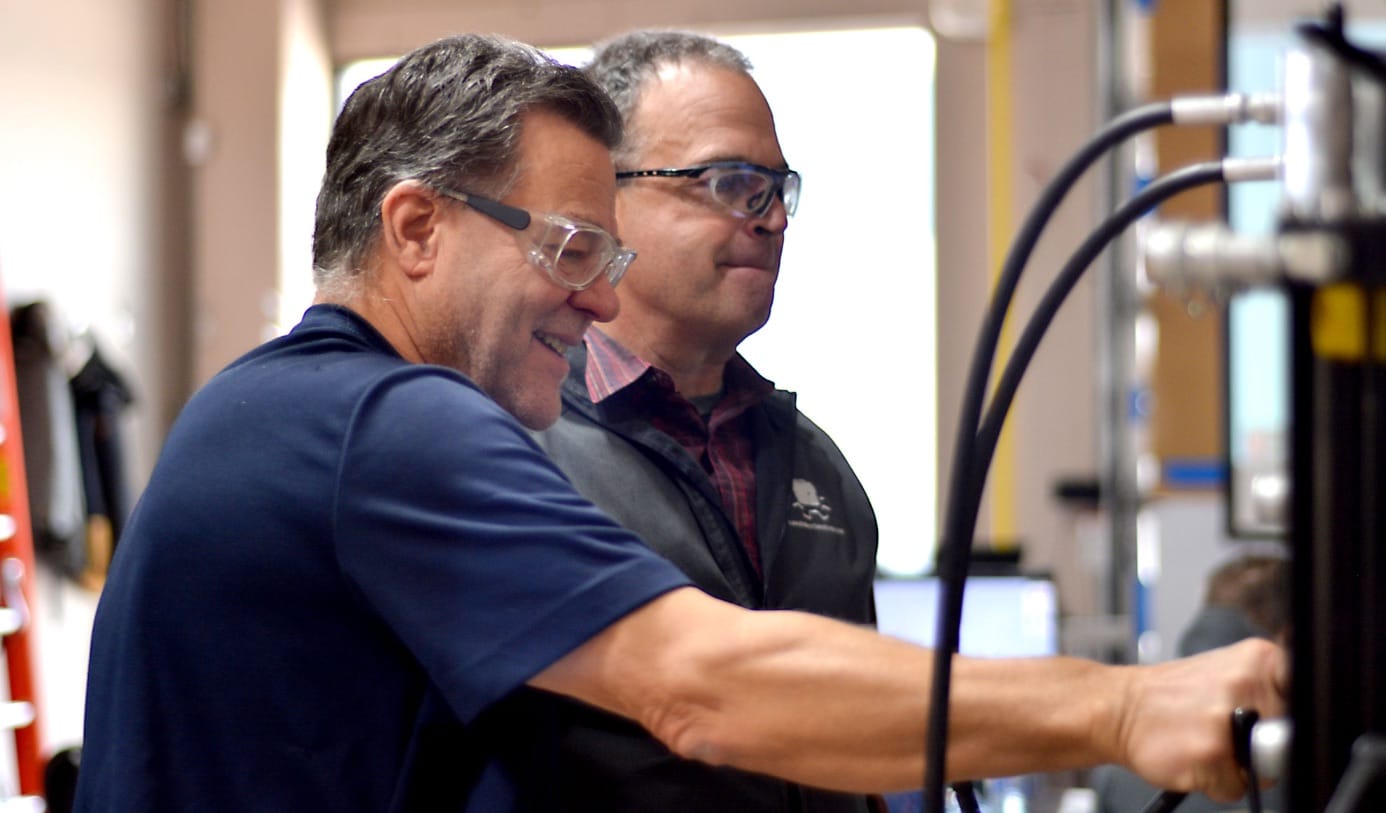 That's our story. We've been at this for two decades now, and we're just getting started. If you like what we do, help us out and spread the word.